I missed the last two editions and I promised myself that I'll be back this week.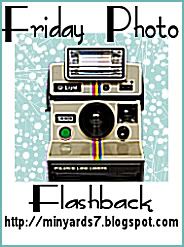 It's been a while since I last visited my grandparents' home in Pangasinan where we used to spend all our summer vacation. I can't even remember why we stopped spending our summers there. Was it because my grandparents left for Guam? Did both of them go? I can't really remember and I find it a little embarrassing to ask mom.

Anyway, as you may know, we remember are departed ones here in the Philippines at the start of November. It reminded me again that I haven't been visiting my maternal grandfather and maternal great grandmother. This year I had a chance to visit the latter and it was quite an adventure. As for my Tatay Cesar, I hope I can visit him soon.

Tatay Cesar used to bring me to school in his owner type jeepney when I was in pre-school. And when Tatay Cesar was still alive, we had this rare chance of visiting Baguio as a whole family. I don't think we were fortunate enough to do it again. And so, as I was digging my archive for a picture for today, and chanced upon the photo below, I thought it is perfect.
A family picnic at Baguio
* * * * *
You too can share with us your old photos. Just click on the badge at the beginning of this post to see how.