Of course I can. I was taught how to do that in preschool.
But my mom meant another thing when she told me that back in college. My mom can write too. In fact, she is very good at it. She writes and edits theses, from the most basic, to the most complicated. She can also write uk-essay.net and even feasibility studies. Writing is one of her talents. And at one point, she told me I have it as well.
I believed her so much that I did not put much effort during essay writing activities. It got into my head and the result was simply satisfactory. When my mom told me I can write, it stuck to my head that at one point, I was even questioning a professor's judgment of my work. I thought he was playing favorites. But then I realized my mistake and vowed to be diligent when it comes to writing. I am still a work in progress until now, but I know I have improved a lot.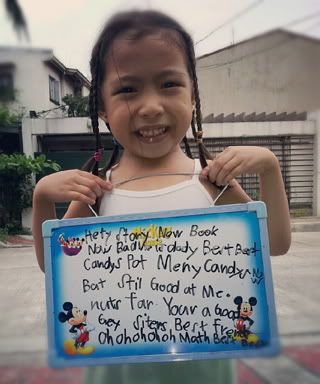 Even my daughter is starting to show some love for writing. The other day, she wrote her first story. The spellings are not accurate, actually, most are spelled according to the sounds she hears. But for a 5-year-old, I think that is something. Up until now, that white board with her story is still hanged safely in one of our cabinets, waiting for daddy. Since my daughter is starting to increase her vocabulary and can now write what she imagines, I definitely think this is a great time to start honing this talent. I found some great tips in writing fiction and will have it printed for us.
Related Posts