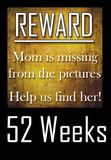 I didn't have a new photo last week and I didn't want to post something from my archives.
Anyways, I'm making it up this week as I have two new photos this time. Hooray!
This photo was taken last Monday, October 19. Hubby is on leave this whole week but he still drove me to the office. That's because he's also heading to San Juan (I think), for some business matters. I'm happy things turned good for us on that one. After his activity, he called me and asked me if I was busy. Of course I am – not.
We met at the lobby of our building and head to MOMO Cafe at Eastwood Mall where we had a very huge lunch. Lunch dates are fun! The last time we had one was back in May of last year. We haven't been going on a date lately because we're saving up for something.
MOMO offers really good food in big servings at reasonable prices. But if I have lots of time, I'd always choose home-cooked meals by me.
* * * * *
L-R: me, Liana and Beng
The picture above was taken at
The Old Spaghetti House
, where we had my birthday lunch treat yesterday. Good food plus good company is really happiness. With us, but not in the picture are: Therese, Neil, Mark, Isaac and Dianne. It was quite an adventure going to the place because we thought we can walk from the office building to there. However, after seeing how far it is, not to mention the heat, all the girls plus Isaac decided to get the jeepney and just cross C5 extension, which is another adventure for most of us. I, on the other hand is so used to it as I like crossing streets and commuting!
* * * * *
Thanks to
Carin
for challenging all moms out there to be in a picture each week because we're always behind the camera! I'm starting to find my best angle again after a while.
If you want to join us or just check the other entries, just click the logo above.