Finally, my first entry is here.
My little girl refuses to have her picture taken with me this morning as she's busying herself with sister-in-law's organ while listening to Animal Mechanical on Playhouse Disney. Can you see that she's trying not to show she's smiling?
I just realized that we haven't been taking photos lately. When she was younger and would stay in one place for the whole day, we used to come up with more than a hundred photos a day! I miss those days although I like it already that my little girl is always active and talkative.
Here's her picture on the organ. I really hope she'd turn out to be musically inclined.
Not bad for a rushed photo-op as hubby and I are already late for work.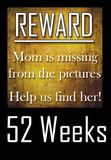 Click the image to view more entries.
Related Posts