And we are back to regular programming! Boohoooo! Kidding!
We managed to go out of town for the long weekend to attend an important family affair despite the crazy weather. Nakakaloka, habang nasakay ka ng sasakyan, biglang uulan ng malakas! Tapos ilang minuto lang pag-andar ng sasakyan, wala ng ulan. Tapos maka-ilang minuto pa, bubuhos na naman uli! Sino ba namang hindi magkakasakit sa panahon natin?!
Luckily, my whole family made it through the crazy weekend weather without getting sick, specially the girls. Prior to the trip, I made sure that their body is ready for the get away. Bawal magkasakit kasi mapupurnada ang lakad. So apart from giving them nutritious food, making them exercise and nagging them to get enough rest, I also give them additional protection from Ceelin Plus. At kasama yan sa mga iniimpake ko tuwing aalis.


Among all the vitamins we have tried, I can say that Ceelin Plus is the best for them. Talagang hindi sila tinatablan ng sakit, kahit pa exposed sila sa pollution at sa mga batang napasok ng school kahit may sakit. Because with Ceelin Plus, there is another layer of protection – the first one is the Ceelin helmet which stands for Vitamin C. The additional layer (Plus) is the shield which represents Zinc. Another advantage of Ceelin Plus over other Vitamin C and Zinc products is that it has ZincPlus technology. I love that UNILAB used this technology because it ensures the correct levels of Vitamin C and Zinc. This assures our children of superior protection from the daily grind, kahit pa super bilis makahawa at lumala ng mga sakit ngayon.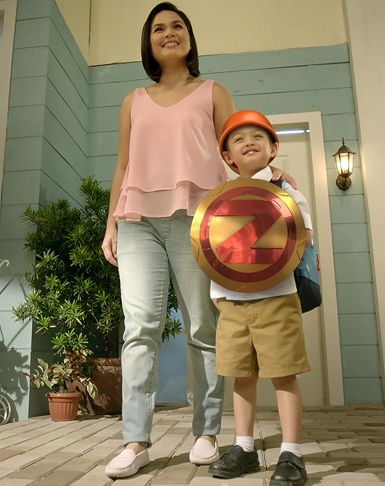 So yes, we are soooo ready to be back to the regular programming! I am confident that each day the girls will come home from school still healthy and strong dahil ang batang naka-Ceelin Plus, may Proteksyong Plus!