So it is the love month!
Many are surely busy planning how they will spend Valentine's day with their significant others. Hotels and restaurants are probably already fully-booked by now, if not, almost. Prices of flowers, chocolates and the likes have probably gone steep as Valentine's day is fast approaching.
The husband and I? Well, we are not fans.
I am a very practical person. I would rather eat home-cooked meals than in a fancy restaurant. The price we would have to pay for two can surely feed a family of 8 with tons of seafood and meat. Instead of flowers, I would rather receive food or perhaps, kitchen stuff or anything I could use at home. Yeah, I feel so grown-up because my wishlist has graduated from bags and shoes to kitchen stuff.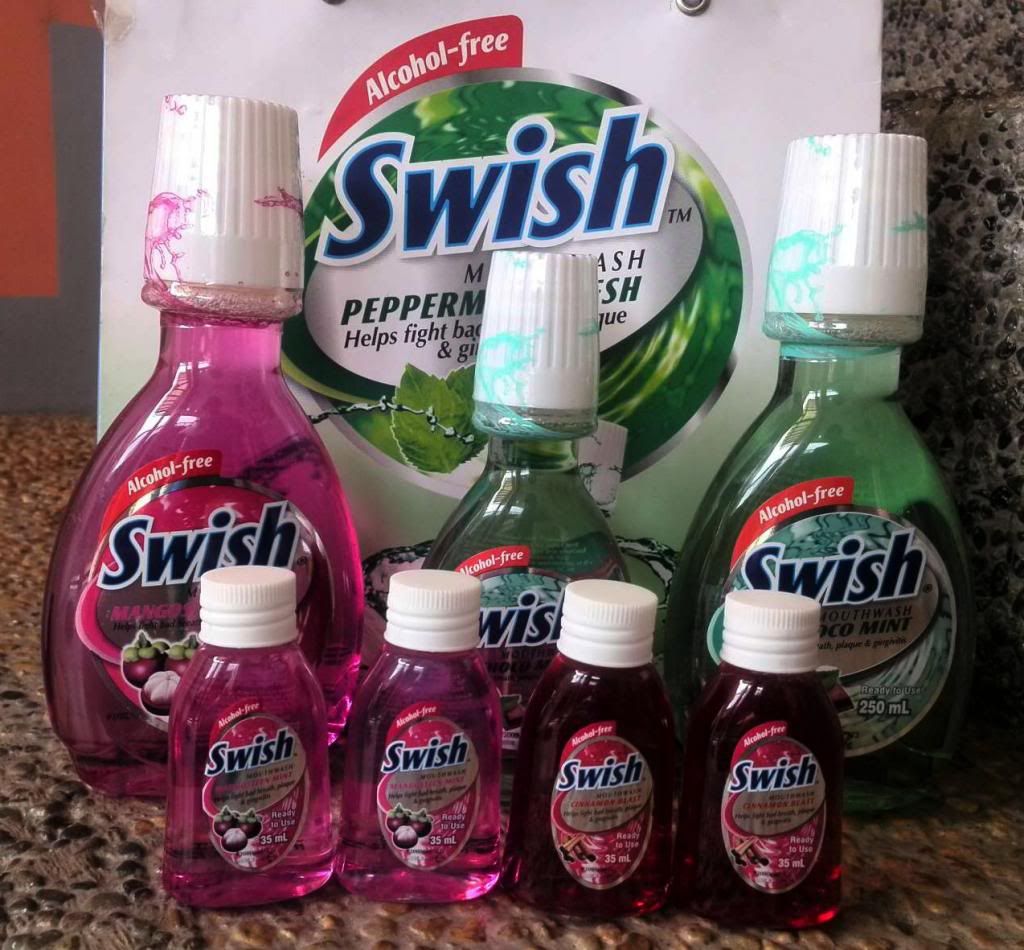 Another reason why we are not fans is that, we believe that love should not only be celebrated specially during the love month or specifically, Valentine's day. Love should be celebrated on a daily basis. Just like when you say that the spirit of Christmas is giving, it should not stop when it is pass December 25. We believe the same thing for love. And oh, we hate the traffic and the fuzz pre-Valentine's day. We really try to stay at home during these times.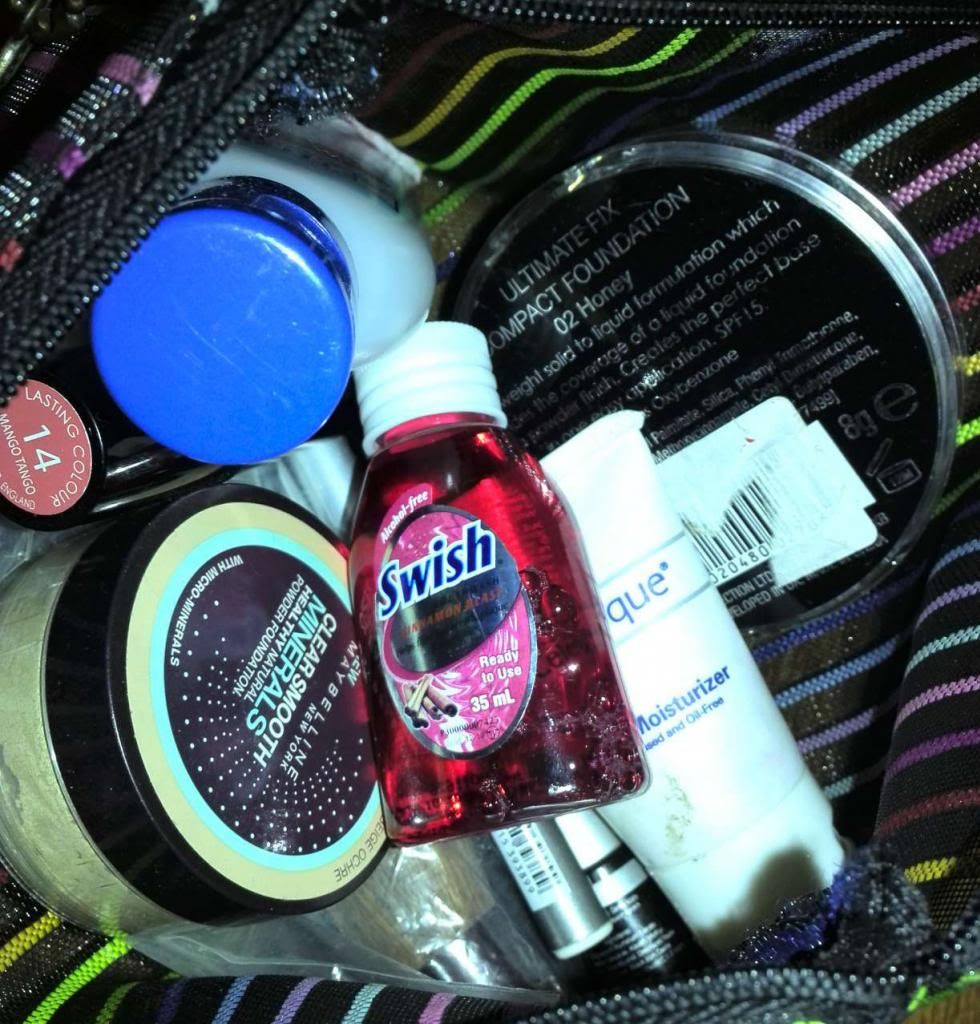 But sometimes, surprises happen. You don't know what and when. So the key is, just always be ready. Like I always have vacant days. I have dresses just waiting for the right affair to be worn. And I always have Swish mouthwash everywhere.
My husband is the type who opts for impromtu. So it is really to my advantage that Swish mouthwash has this pocket size I can always carry in my kikay pouch. That is Swish in Cinnamon Blast variant inside my kikay kit. I love that I can always have fresh breath and germ-free mouth anywhere, so long as I have Swish with me.
No surprises outside of our home? I don't fret. Besides, I am not very fond of PDA. But at home, we surely get lots of those, together with our two princesses. And yes, they too boast their fresh breath to us as we use Swish in Icy Choco Mint at home.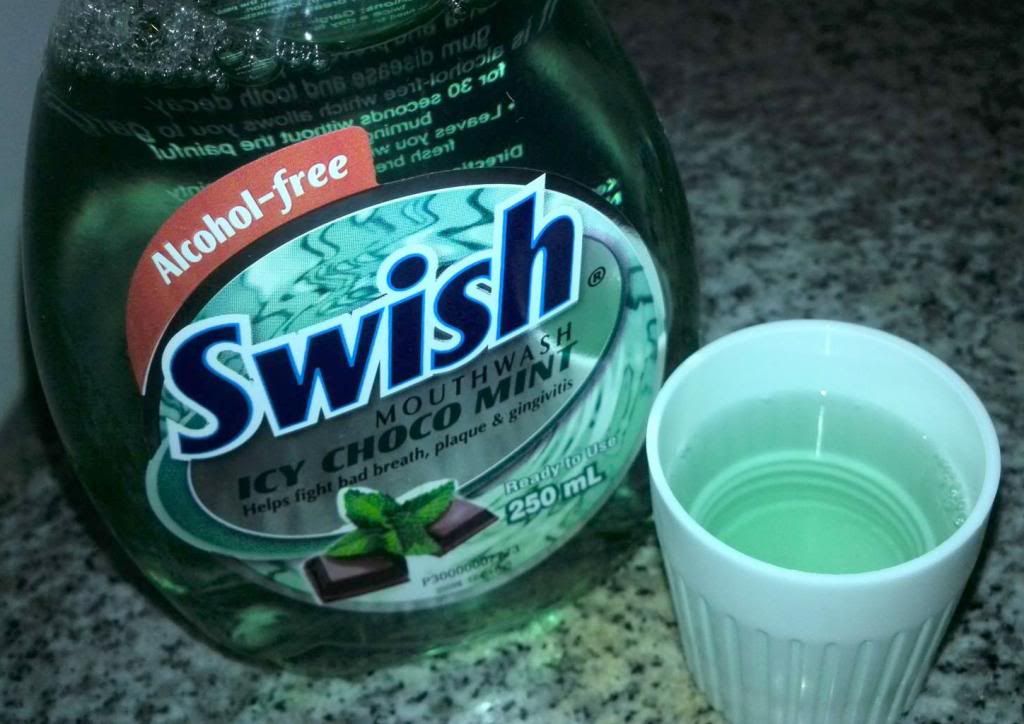 Whether you have your Valentine's day planned out or not, remember that it is not the only day for us to show love to each other. We should do it every second we can. We must make it count. So always be smooch-ready and keep a fresh breath only with Swish. It is powered by Surefresh Technology that kills bacteria and is alcohol-free, very safe to use, even for kids.
Related Posts