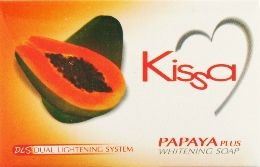 Back in the days when only a few brands of whitening soap exist, I swear by Kissa Papaya Whitening Soap. It was endorsed by Kris Aquino then. I started using it from the time it was available in the market and for how long I used it, I cannot remember anymore.
You see, my complexion is one of my strongest insecurities. All my siblings have fair complexion, except me. That is the reason why I tried using whitening soaps, such as Kissa.
And it works for me! The results were not visible overnight but it works. The old picture below is taken eons ago and no editing was made to it except cropping. That is how dark my skin color before.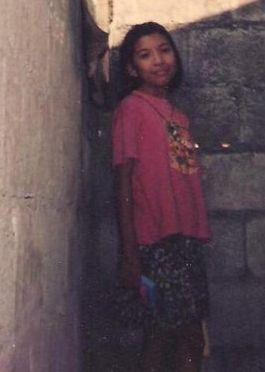 For the record, I do not want to have snowy white skin, I just want to have a lighter skin color. That is why I cannot help but give a huge smile whenever someone new comments on my skin color, like when I was first introduced to hubby's grandmother. Ang puti ko daw! Di lang nila alam, fake! LOL. That is also the reason why I do not like staying much in under the sun. Kapag naarawan ako, as in bilad, nalabas ang aking tunay na skin color. Not that I am ashamed of it, I just want a lighter skin color. And I believe it was Kissa that helped me achieve my current skin color. Thanks, Kissa! Too bad, I cannot find it anymore anywhere.