Ok. I admit. I am sort of a Facebook addict. Most of the time, it affects my productivity. But during lucky days, being on Facebook brings me free goodies. But unlike others, I choose very well the giveaways and raffles that I join. I am not so fond of flooding the wall of my contacts with a bunch of giveaway related stuff like photos and status messages. And thankfully, even if I do not do that, I still get lucky.
I have won several things already over the past months, thanks to these companies' Facebook promo. The most recent that I won, via raffle, are the new healthy breads from Gardenia Philippines. I love Dates and Walnuts!!! And so does Maxyn! 😀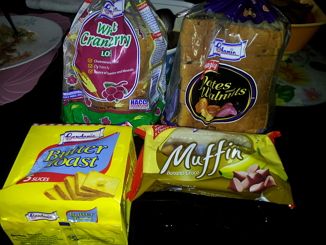 I really hope they bring in that Banana loaf too, which my sister in Singapore has been raving about.
Related Posts