Since we moved in to our very own home, we have not made an effort to decorate it, except for the lights and staple furnishing we needed. The husband and I simply do not have the right talent to do so. Plus the fact that we have little rascals who run around the house from time to time despite being provided with ample space elsewhere to do so.
So I was really excited when I got invited to see the Avida Showroom Unit that was designed by seasoned and young/newbie interior designers. Seasoned designers namely Kristine Neri-Magturo, Hannah Acab Faustino and John Vigilia served as mentors throughout the design process to Gino Eraña, Jane Karla Samson and Joevie Andrew Tuquib. Each team was assigned a section in the Avida Towers Vita at Vertis North showroom and given a Php 100,000 budget. They were also given access to the large selection of coating solutions from Nippon Paint Philippines and appliances from Electrolux.
Living Room by John Vigilia and Joevie Andrew Tuquib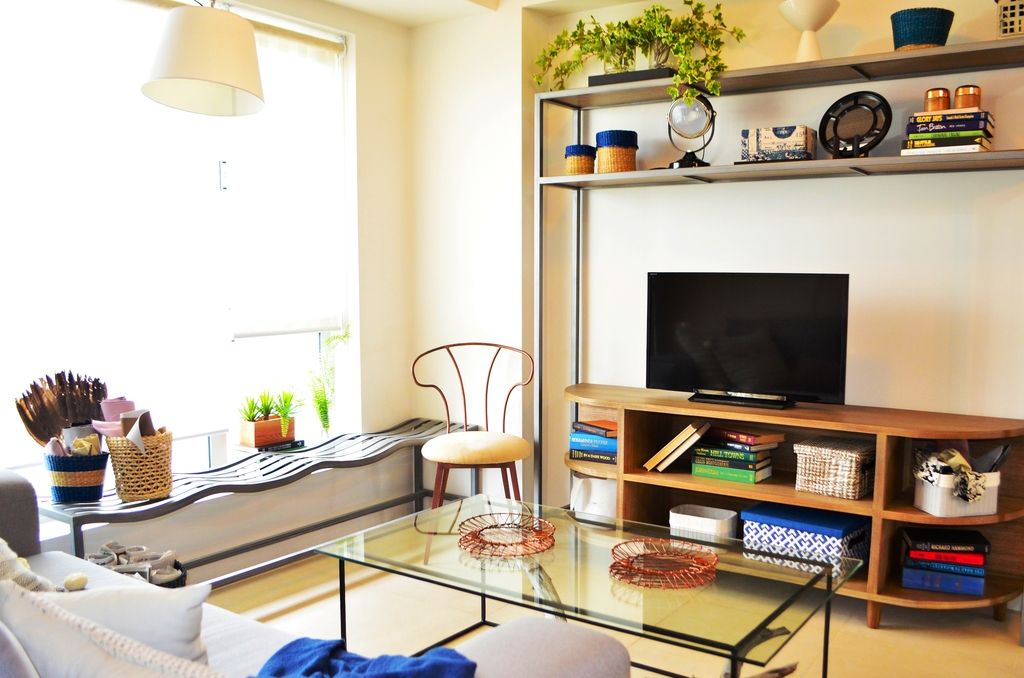 John and Joevie opted for elements that are modern and functional without sacrificing style. As you can see, they found the right balance between straight and curvy lines, with a healthy mix of the old and new. I love how they combined wood with various fabrics and textures as it gave the living area a cozy vibe without losing the feminine and masculine touches.
While the space looks so luxurious, practicality is still a key component in the space with every furniture serving a purpose. Notice how the use of wood and subdued colors like heather gray, copper, and eggshell keeps the look organic, complementing the other natural elements?
Kitchen and Dining Area by Hannah Acab Faustino and Jane Karla Samson
Hannah and Jane drew inspiration from the Northern Lights phenomena in Scandinavia as shown in their design elements that are reminiscent of awe-inspiring dancing lights and lush natural environment. Every corner of the kitchen and dining area is designed to produce engaging atmosphere, not just for preparing and enjoying meals. The space also supports the lifestyle and profession of the people living in it. Did you notice the area by the door which can be written on? So cool, right!
Apart from the drawing board,the rope frames are my favorite from the whole unit. It gives a rustic feel that I like.
Bedroom by Kristine Neri-Magturo and Gino Eraña
Kristine and Gino drew inspiration from a young newlywed couple's fun and active lifestyle. Modern, chic, and fresh, the interiors feature clean lines, a characteristic of the overall Scandinavian theme. The style is really simple yet very elegant, right?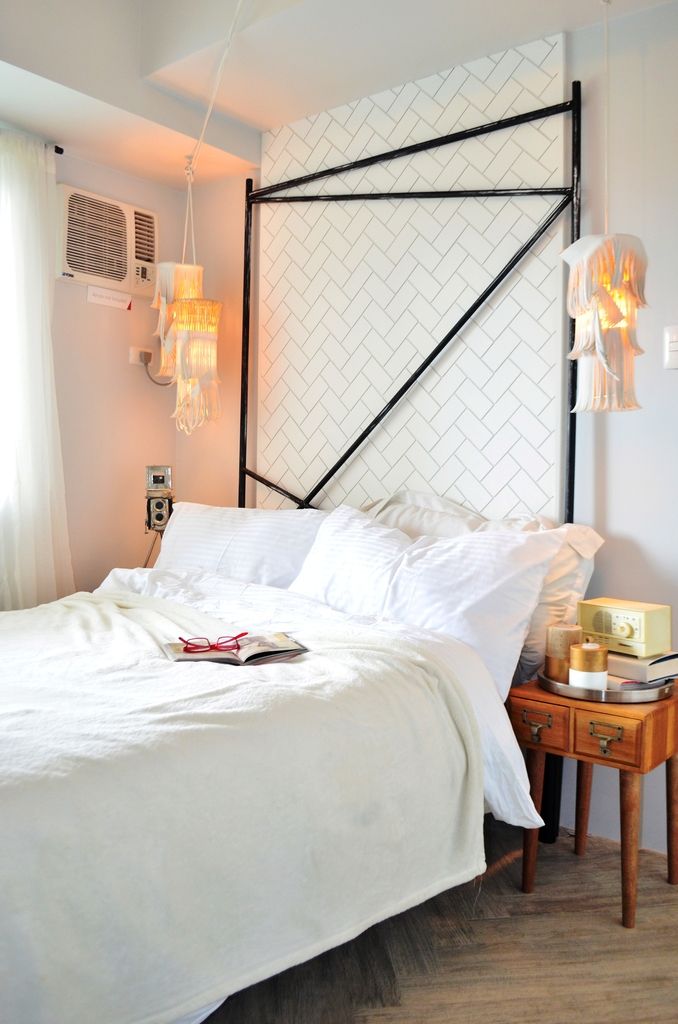 The furniture pieces and decor reflect an intuitive need for elegant simplicity, and the color palette offers relaxing and airy tones, making the bedroom a most ideal space after a long day's work.
A panel of judges from Real Living and Avida evaluated each designer's work based on their originality and resourcefulness, as well as overall "wow" factor of their space. The winning designer, Gino Eraña, was named to the magazine's "Real Living Next Gen: 25 Creatives to Watch" list, which appears in Real Living's July 2015 issue.
Like me, you too can visit the model unit by simply making an appointment from this site. Each person who completes the registration process and brings their confirmation notice will be entered in a special drawing to win some of the featured items in the design of the space. Isn't that fantastic? I hope I can bring home my favorite pieces!
Related Posts