I have been reading lots of rants about the Fair Usage Policy being implemented by leading telecom providers in my Facebook feed.
I am not subscribed to Globe telecom's unli-data plan but I do connect to the Internet using data charge as I have a consumable plan. I connect mostly via wifi. But even so, I think this Fair Usage Policy also affects me, as it ensures that everyone is able to utilize data connection fairly.
Take a look at this infographic and I am sure, you will understand the FUP better.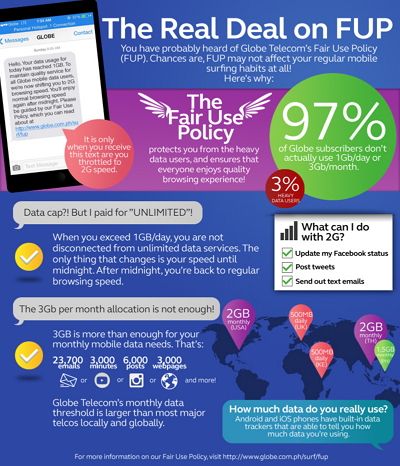 Related Posts