Happy birthday, Ate Alex!!! You are our first princess and we love you to bits. We are proud of all that you have learned and accomplished. Nanay's wish for you is simple, may you be happy all your life. I love you princess!
Well, you know, other than us, your family, and our friends, someone wanted to greet you too! The Disney Junior Asia family is sending their birthday greetings to through the Disney Junior Birthday Book! You didn't make it to the video version but at least, you are in the online book version, right?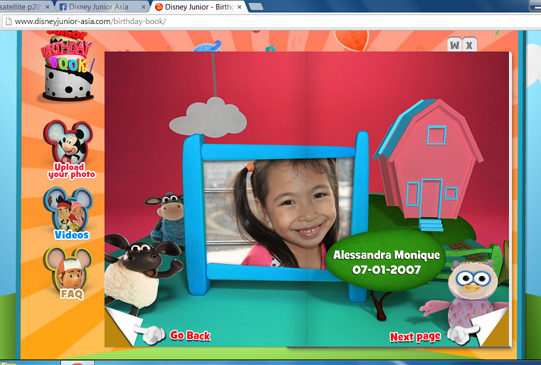 Hey moms! You, too, can have your princesses or princess greeted by the Disney Junior Asia family. If they are aged 2-7 years-ol, just send their photo 2 months before their birthday. Also, they announce in their Facebook Page if you can already submit your child's photo, so be sure to like their page. Be ready with the following too:
Your child's best full-color photo in high-resolution. It would be best if the photo is a solo shot and that the celebrant is in the middle.
Your cable subscriber's account number and name.
For more information, check out the Facebook page mentioned above.
Related Posts