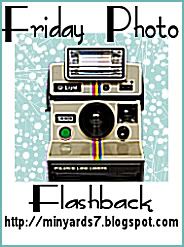 Sometime last week, I received a text message from Jaja, one of my elementary classmates. He said Nicholsan aka Nikkie, another classmate and a super friend, is inviting on Sunday for dinner at their home. The dinner is an early celebration of Nikkie's birthday, which is on October 12. It was really a good timing since we're really LP-bound last weekend. The not so timing part is the dinner time as we're already heading back to QC at late afternoon.

My plan was to bring Ayex to the mall so she can play with those fun arcade games that give us tickets, which we can exchange later for some cool prizes on Sunday after lunch. After that we'll stop by Nickie's place just to see her and have a little chit-chat. I'm happy that I was able to accomplish those as planned.

Ayex had so much fun playing at SM Storyland. My father, brother and sisters joined the fun too. My brother, Xen, was able to get two mini Mickey Mouse plush toys for Ayex like those you stick to your car mirror. She keeps them beside her all the time now and sometimes brings them with her to school.

Nickie and I have been friends since 4th grade. Every year, she gathers us all at their place when she celebrates her birthday. It's one of those chances for all of to see each other again. I was not there last year so I promised her I'd make it up for this year. And I'm glad I did. I miss them so much. They're one of those treasured friends I have. Too bad I didn't get to meet our other friends as we really have to get going as it was getting late already.

Apart from these, my task that was due weeks ago is already done. I was finally able to get my old albums. And so, I have a new picture to share with you this week.
Can you spot me in this picture?
You too can share with us your old, pre-digital days photos. Just click on the badge up there and get those scanner working. Have fun!