I think this meme is super cool. Thanks, Alicia for reminding me that we have a scanner that should be put into use.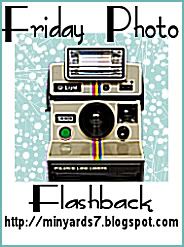 This is probably the oldest photo I have right now in my hard drive. I'll surely get the old photo albums I have in my mom's house this weekend and start with the scanning project.
In the photo above, we were in Baguio with our maternal grandfather's relatives in April 2003. This is probably, if not the first time we've been to Baguio, the first few times we've been there.
In the photo, from left to right: Gabby (our youngest sibling), me (only xx years-old), Kevin (who used to be our only cousin from my mother's side), and Toni (our second to the youngest sibling).
Join the fun and start digging for those old photos!
Related Posts